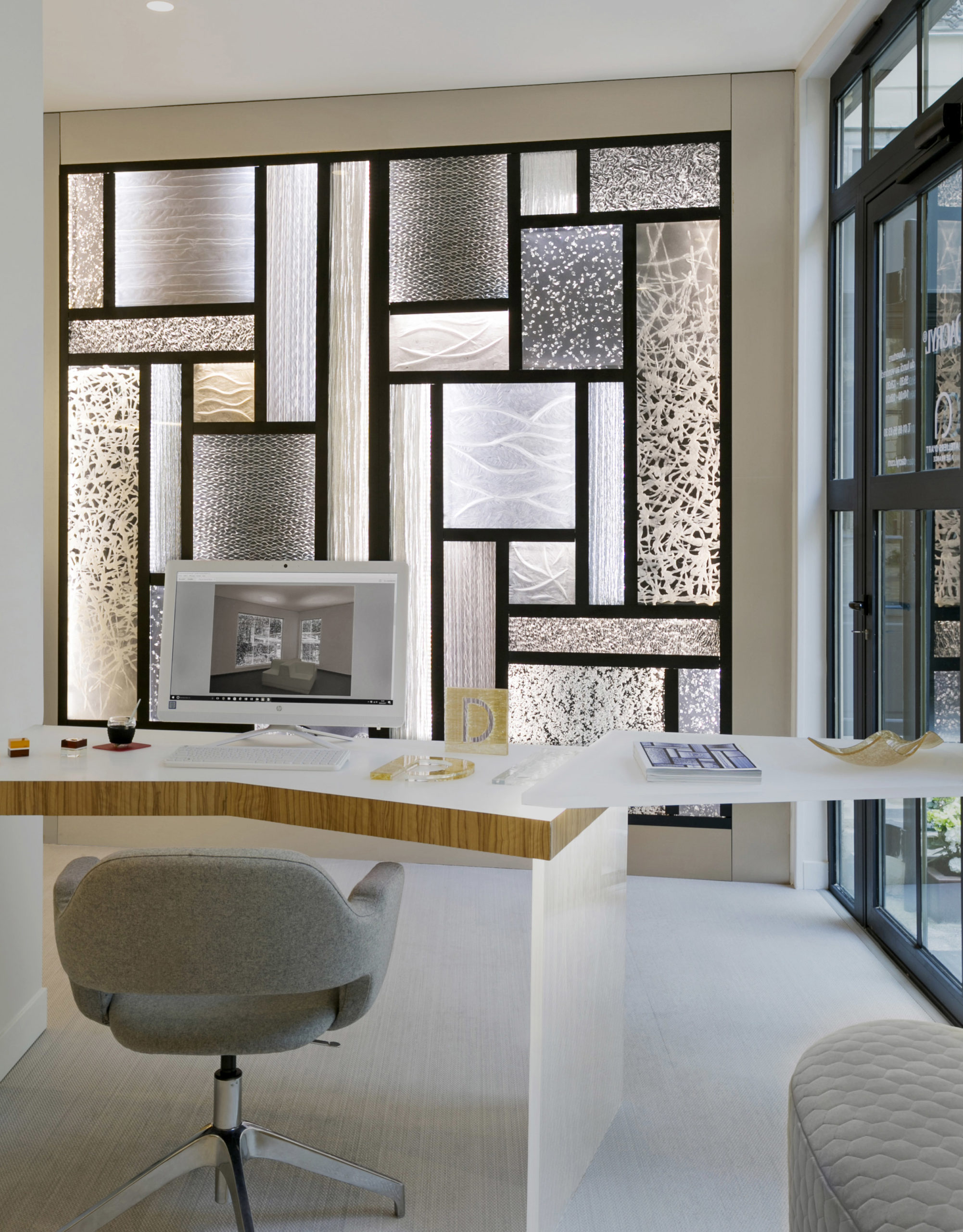 Offices, public spaces, building lobbies, communal areas, co-working spaces – the Artwork concept adapts to any location, bringing light through walls and partitions…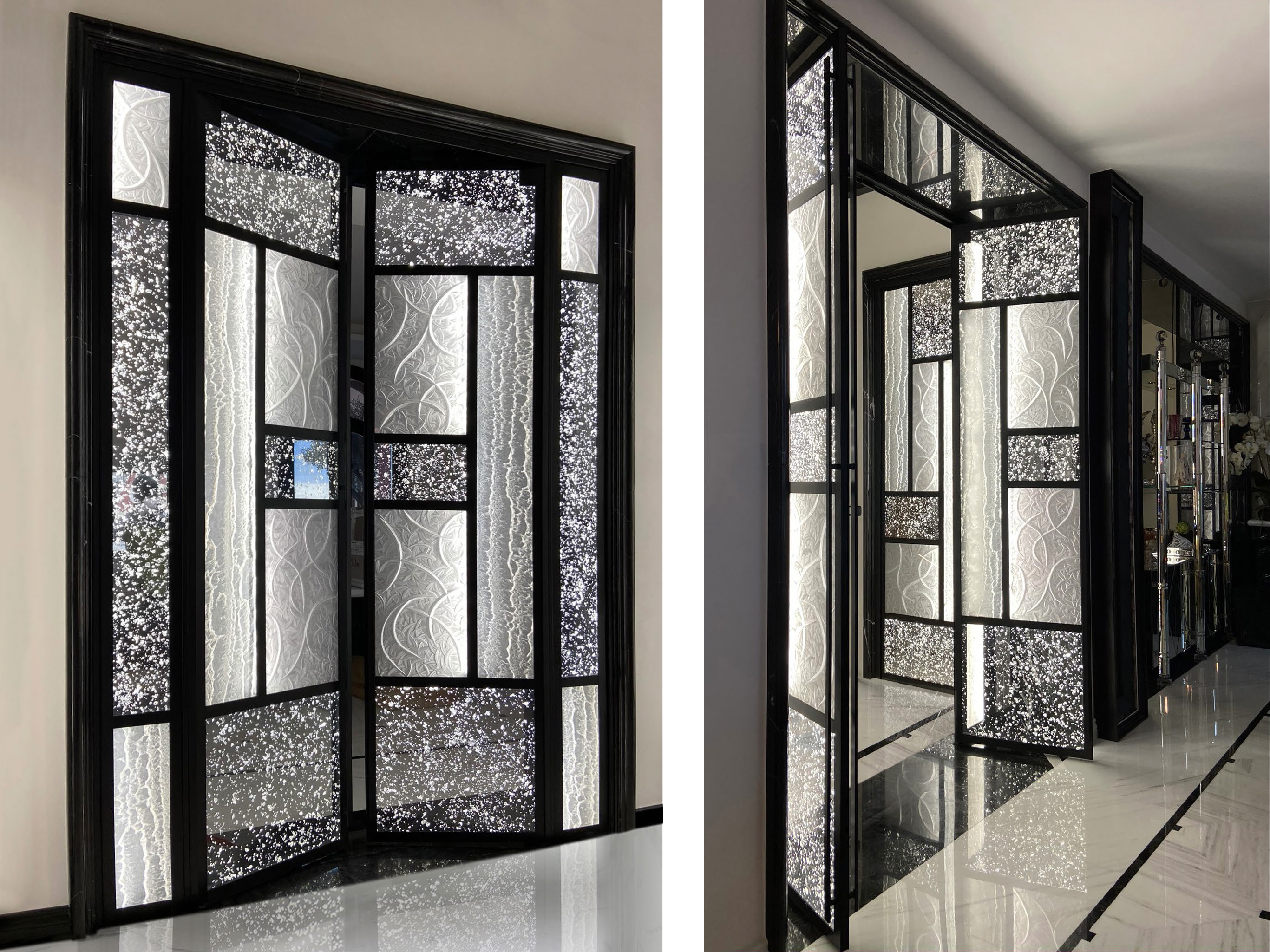 All the elements of this Monegasque townhouse were designed, imagined, produced and even installed by the Dacryl team.
Doors, partitions, sliding doors, staircase railings, windows, lighting fixtures – a single theme runs through the entire space.
A gradation of black and white, a mix of transparency and opalescence, all in light, preserves the Art-deco style in each room.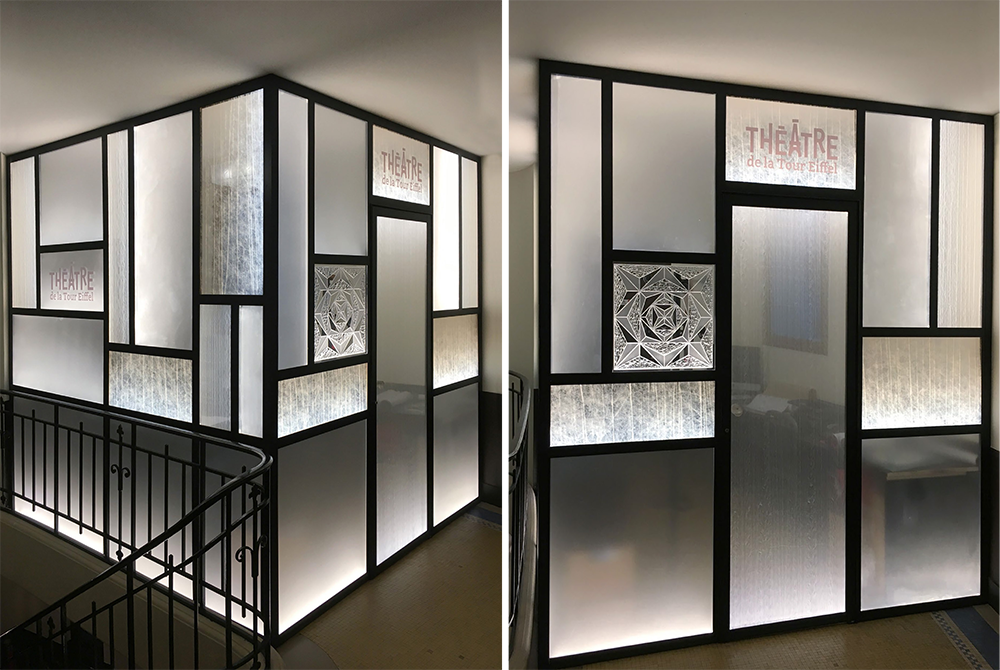 The Eiffel Tower Theatre is a historic building, and the floor must not be pierced under any circumstances.
The only solution was to make a self-supporting framework, while at the same time having a pivot door to access this office created from scratch.
This delicate work brings light to the floor of the building and respects the style of the theater.
Dacryl was also used for the hinged doors in the ground-floor entrance hatch, bringing coherence to the whole building.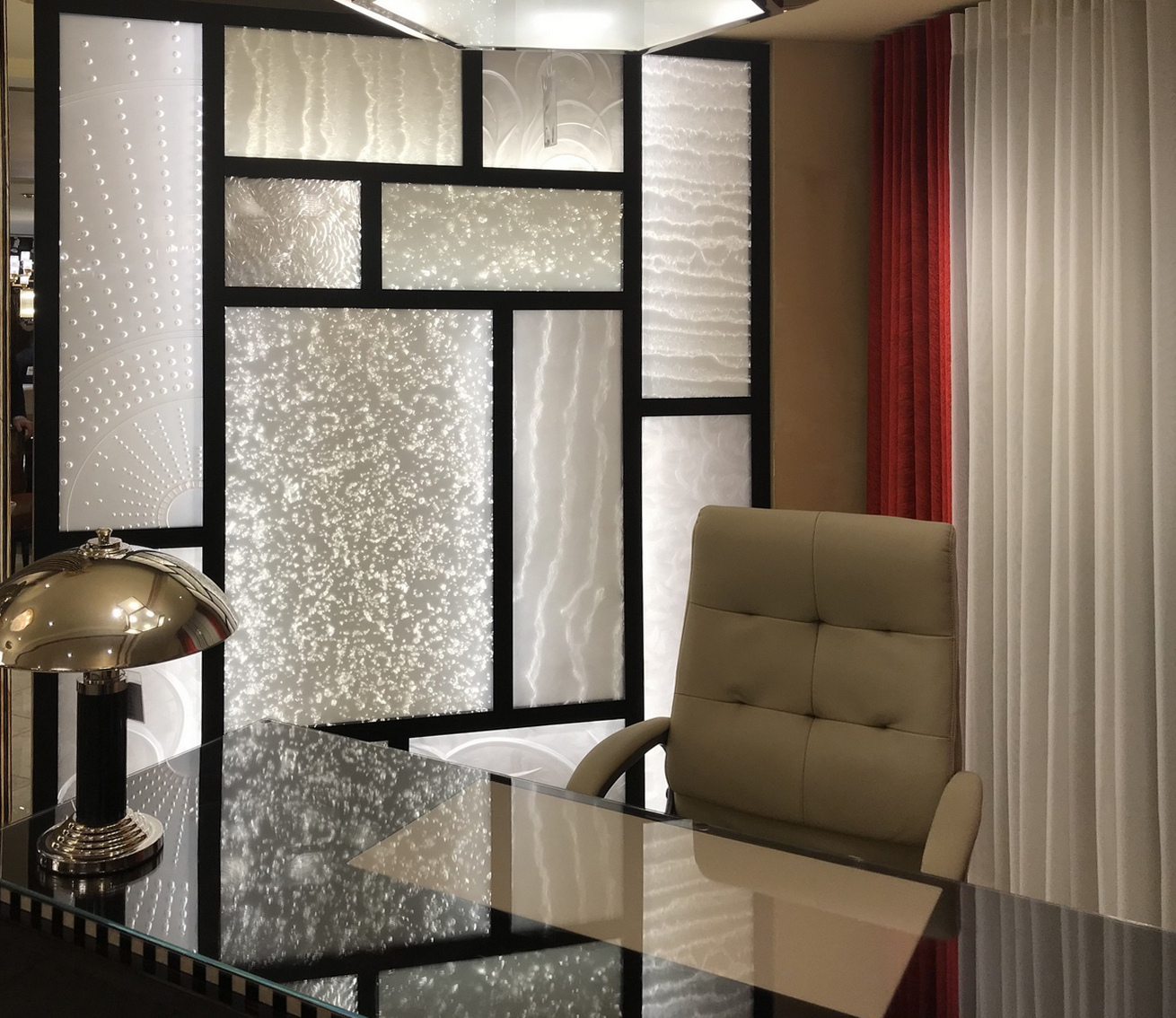 Hifigény, a specialist in Art Deco and Art Nouveau furniture, wanted a distinctive, original Dacryl luminous partition whose style could be matched to a specific type of furniture.
The Dacryl team proposed a monochrome Artwork partition in a warm white gradient, available in a range of materials.
We can offer you a design specific to your world – just ask!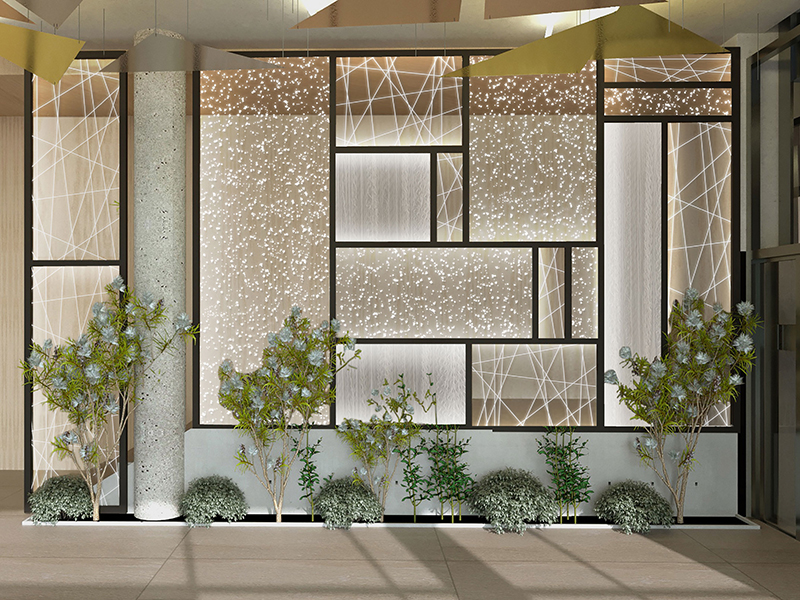 For this building lobby, the architects came up with an unexpected, luminous partition. They were looking for a graphic, original element that would bring light and transparency.
Dacryl proposed a partition with clean lines, but with three different materials: Lignes Blanches, Non-tissé and Cristal, three Dacryl references in a single light tone, each panel being more or less translucent.
Numerous solutions exist, all unique.