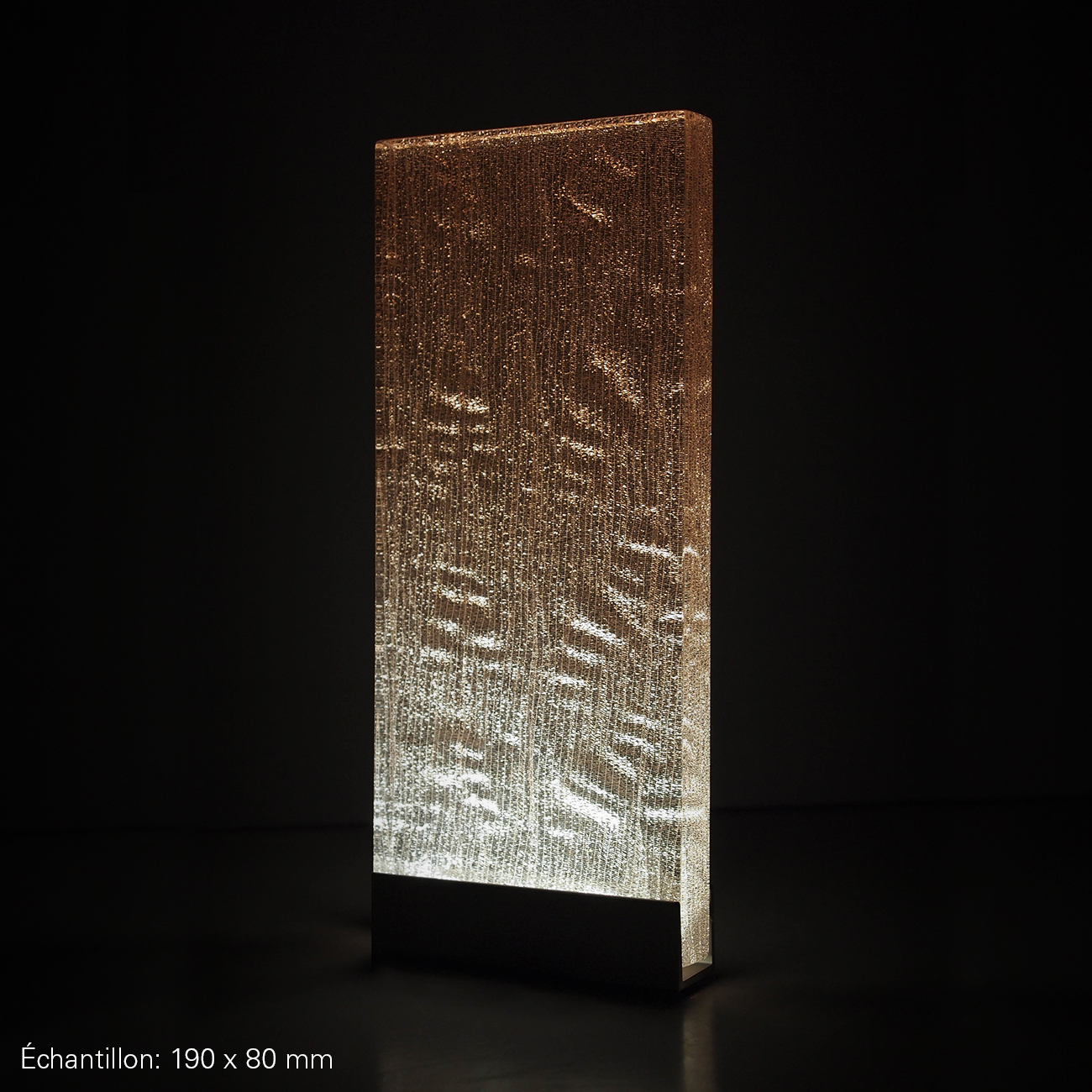 Plissé Cascade Champagne. B – 016
A slightly pinkish color, a metallic, shiny tone that radiates warmth.
The fabric texture gives a soft and light style. The lighting can be adjusted in different ways :
by the edge of the material, soft and diffused, but also direct lighting on the panels will bring a lot of glow.