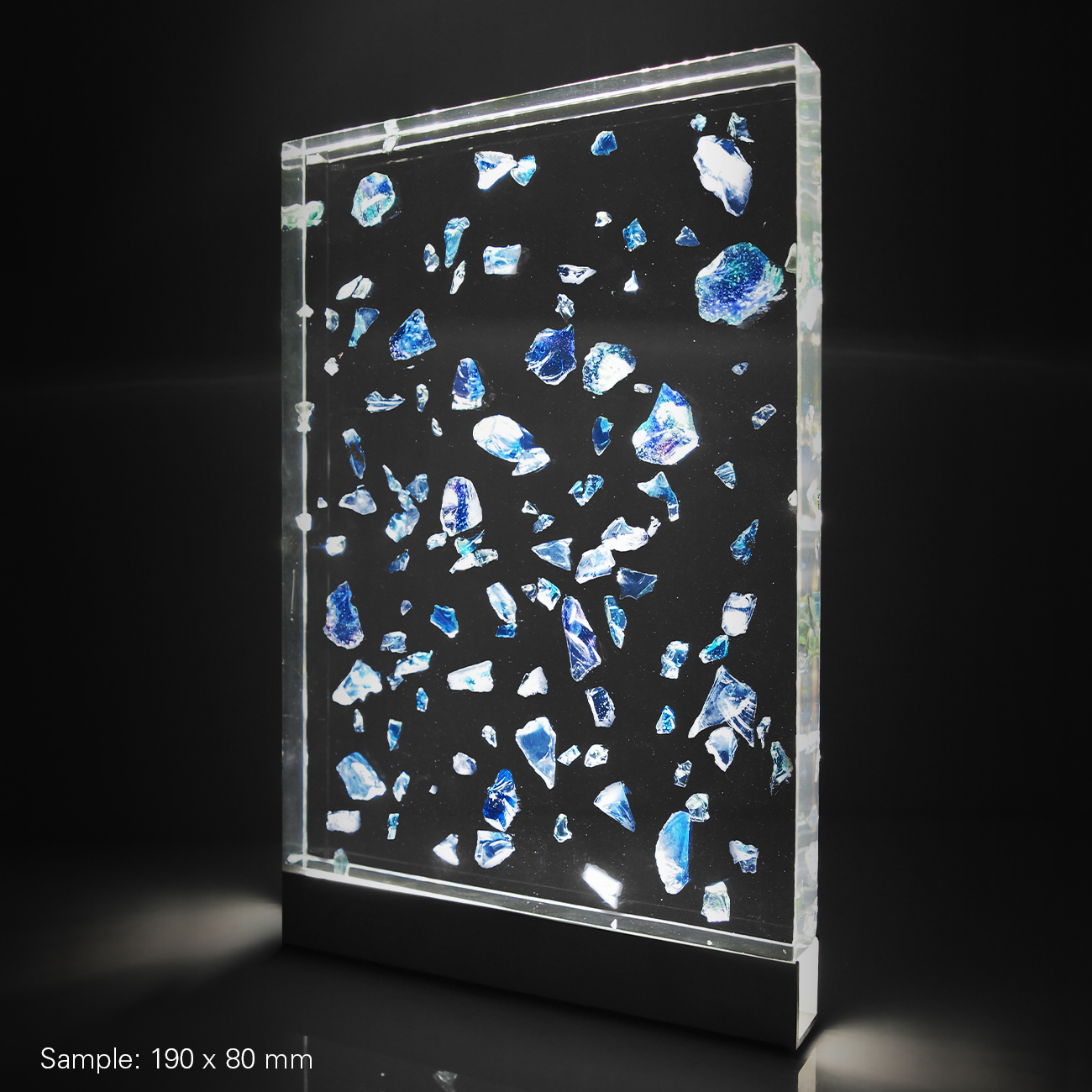 Bris de verre Océan Ref. E – 033
In order to give a water effect, we have included pieces of broken glass in different shades of blue.
This type of reference can be found in bathing areas or hammams. Popular with the hotel industry
and new water sports centers, the colors of the pieces of broken glass are enhanced by LEDs.