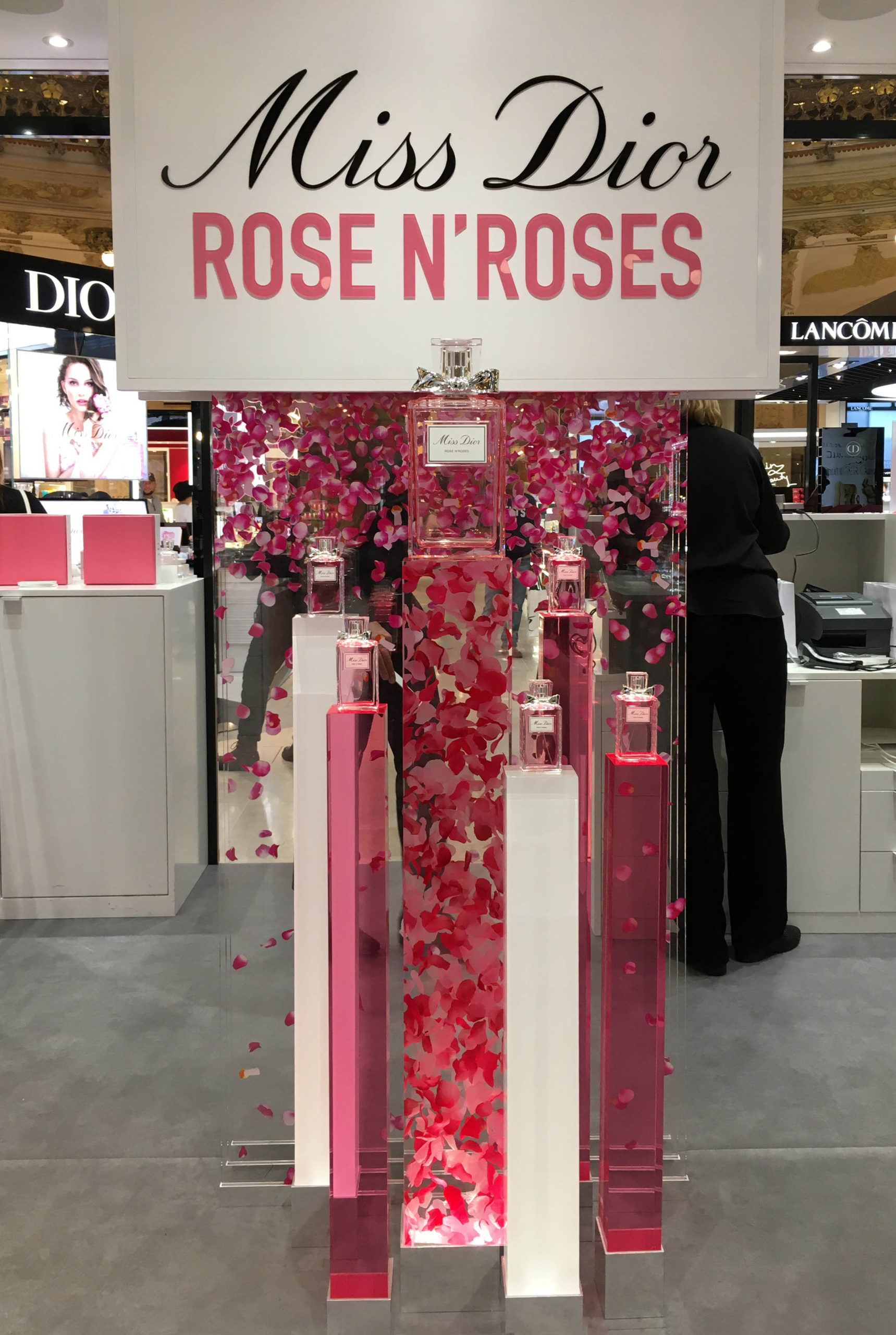 The Dior campaign for the Rose n' Roses perfume launch.  Levitating rose petals in crystal clear blocks, a technical feat that Dacryl produces for a number of French high-end brands. Pink tones also float in slats as display for Dior perfumes.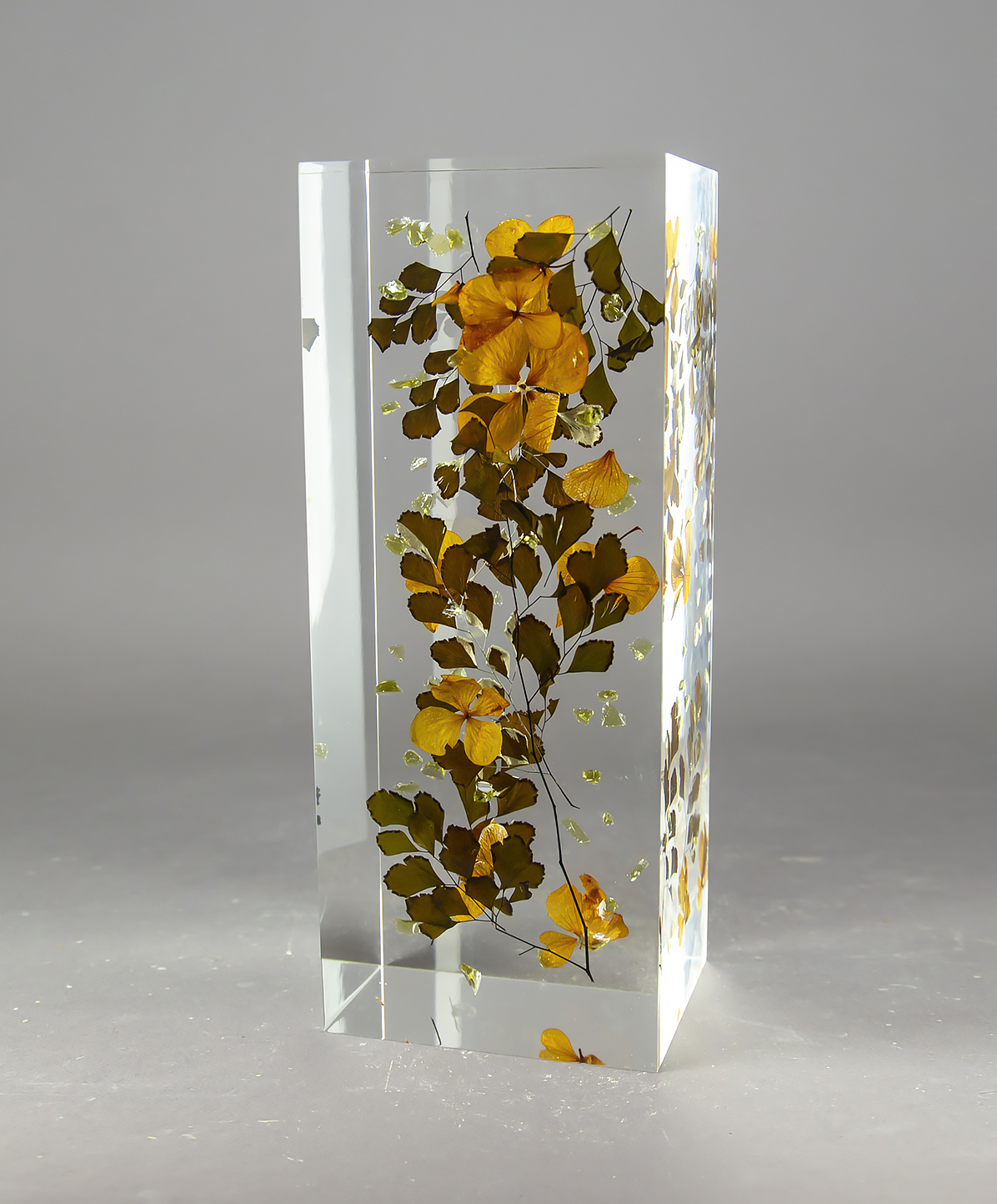 Dacryl offers a range of blocks with all types of inclusions.
From small cube to large size, vegetal, mineral or other inclusions, feel free to contact us for more information.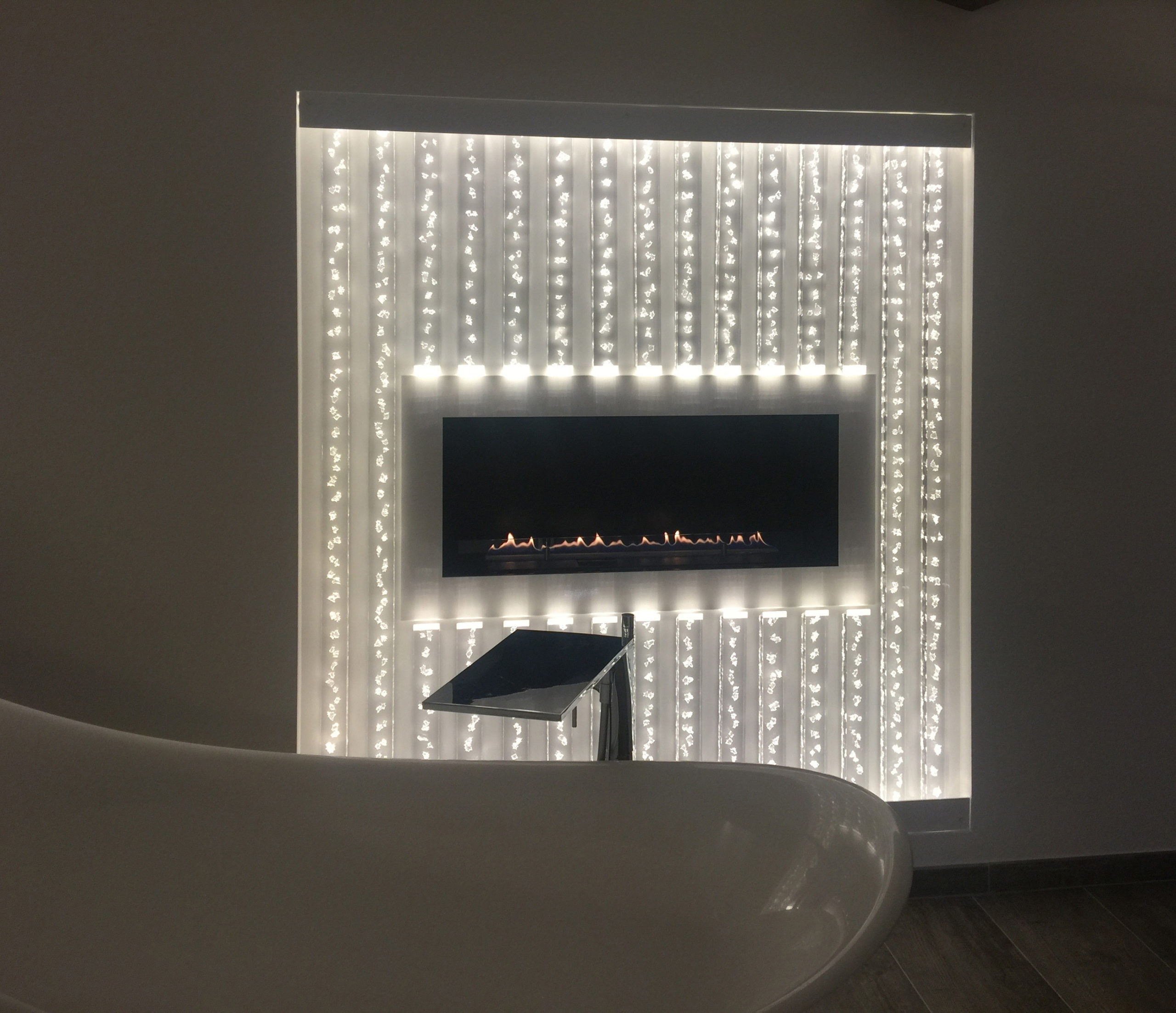 A major piece in this bathroom, the staging of the fireplace is achieved with crystal inclusion sticks and led lighting.
A unique and remarkable piece.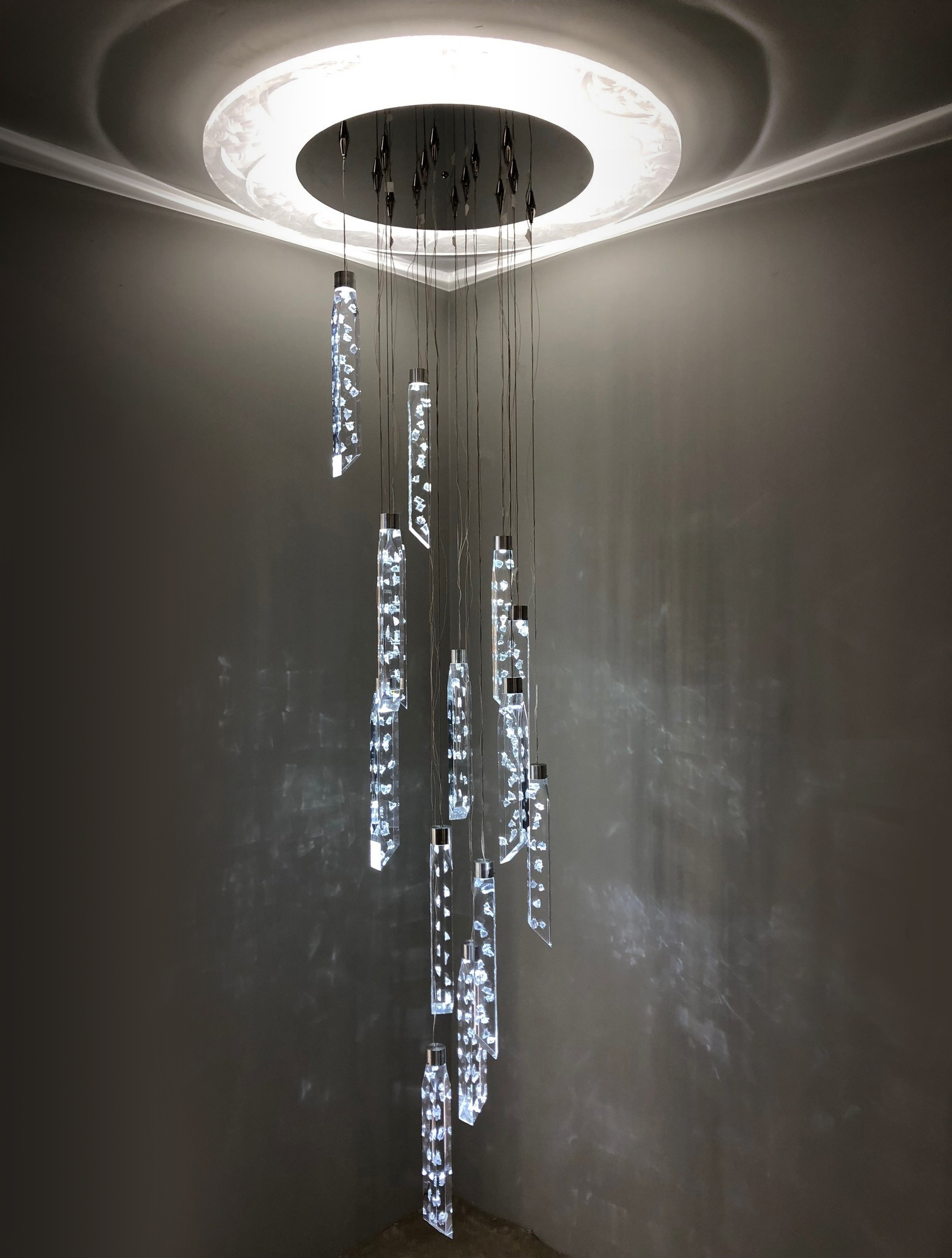 Whether it is the inclusion of crystals or engraving by hand, Dacryl offers different ways to approach the material and the lighting effect is particularly emphasized.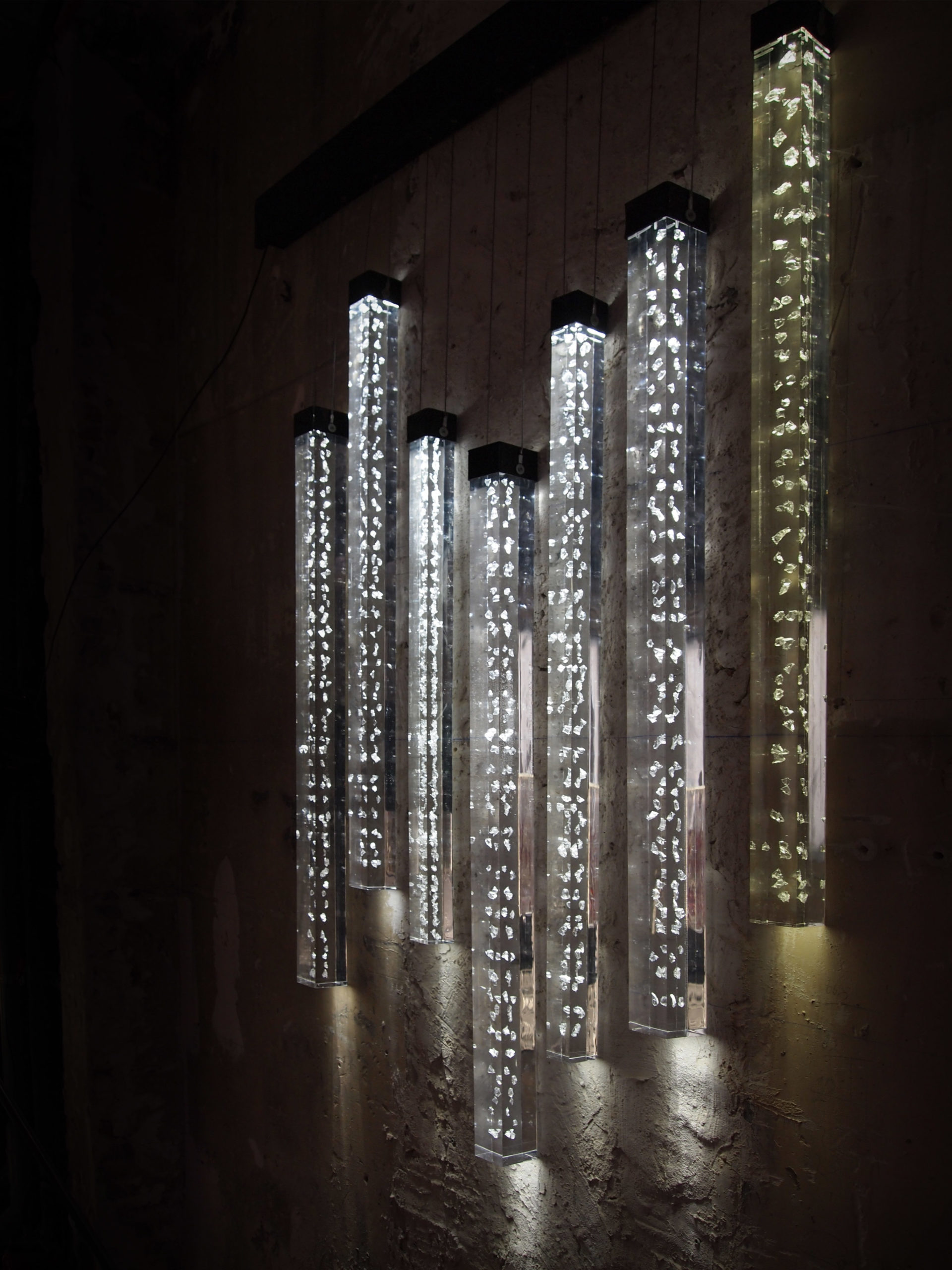 A luminaire can be suspended from the ceiling, but it can also be designed as a wall-mounted fixture to create an unexpected decor.
These different sizes with crystal inclusion bring a unique light to the room.