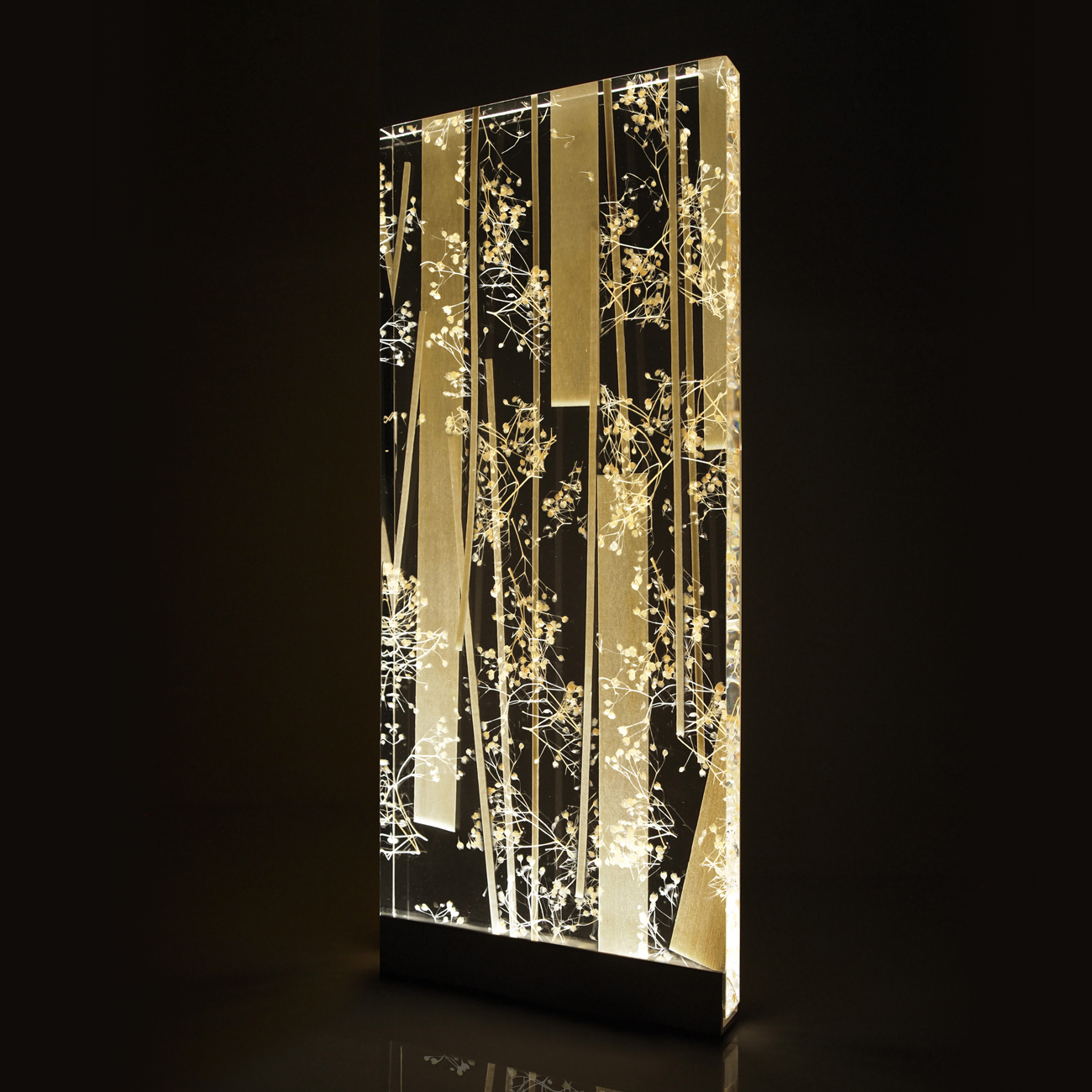 Palme & Gypso Ref. F – 030
In a light tone, a gradient of natural beige shades, this new reference is a radical change from the other inclusions that Dacryl offers.
A combination of 3 plants, palm wood strips, exotic woods cut into thin strips and gypsophila flowers brings strength and refinement to natural sceneries.